With competent employees who know what we are doing and with many years of experience in the industry. Call and book your time on +49 30 9838 9481 or visit us at Nollendorfstraße 16 in Berlin. Welcome!
Gift Cards
We also sell gift cards that you can buy for your loved ones.
Why not spend the day having a massage with someone you love.
Or even better, you can treat yourself to a massage.
Whatever you plan to buy the gift card is guaranteed to be a highly valued gift.
Would you like to buy gift cards?
You can either call us, visit us or notify us by email.
If you do not want to collect the gift card, we can send it to you, provided we have received payment in advance.
10 Hours get FREE 1 Hours MASSAGE !
Massage to treat muscle-related symptoms, to dissolve nodules and to improve blood flow to the body. There are many advantages to massage. which massage treatment should you choose? It depends on the person and what symptoms you show. All massage treatments have a preventive purpose. Call us on tel. +49 30 9838 9481 so we'll tell you more ...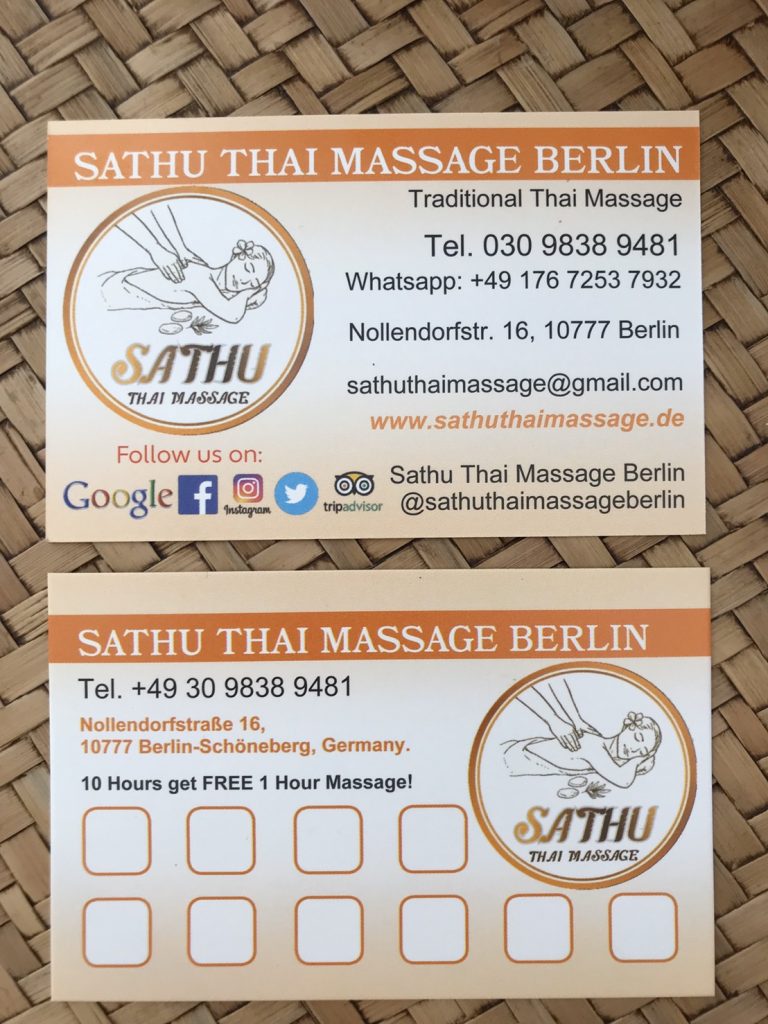 Sathu Thai Massage Berlin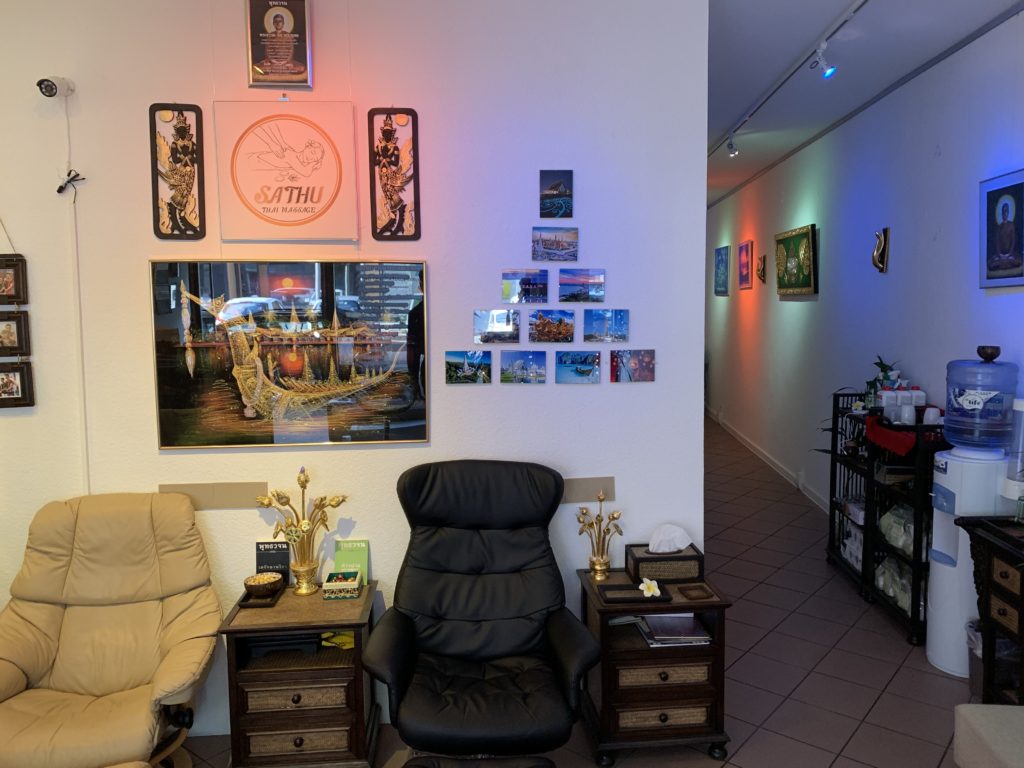 Deals
Here you can see which current offers and promotions we are currently offering.
Make sure to buy affordable package deals at great prices.
🙏

Laufen Sie nicht mit steifen und empfindlichen Gelenken herum. Befreie dich von den Schmerzen!
Book a treatment today. Call us on tel. 030 9838 9481